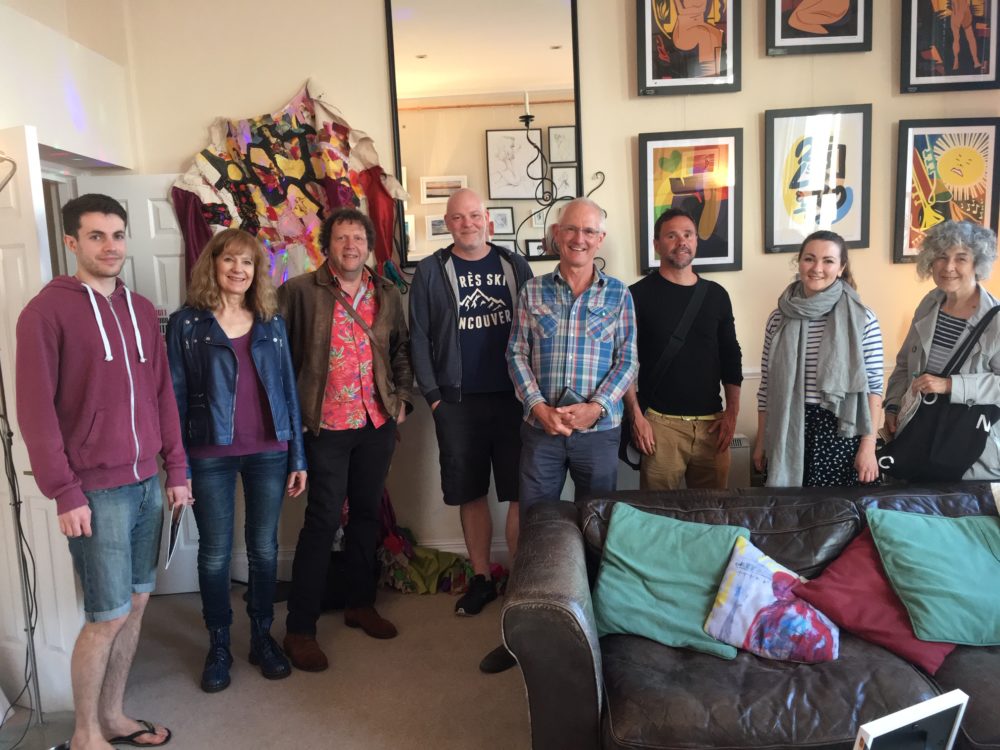 About & Contact
About us
Kemptown Arts is an association of artists in Kemptown, Brighton. We produce the trail map/leaflet for the Kemptown Arts Trail which is part of the Artists Open Houses (AOH) Festival.
We work to support our artists and promote the work of our members.
You can follow the work of our artists on instagram with the hashtag #KemptownArts
Membership benefits
Membership of the association gives you gallery space on our website and is useful if you do not have your own. We meet up (pending) on a regular basis; it is an opportunity to exchange ideas and meet other artists who are opening their homes and studios in the AOH Kemptown Trail.
We strongly recommend membership of the association to Open Houses hosts who are opening up their venues in the Kemptown Arts Trail. We work together to promote our Open Houses in various media. We can also provide support if you are considering hosting an Open House.
How to Join
Membership of Kemptown Arts is open to all artists in Kemptown and costs just £15 a year, from 1 Jan to 31 Dec. Membership is also open to artists who are exhibiting in the Kemptown Arts Trail so please contact us my email if you are unsure if your qualify for membership.
If you'd like to join us, please send an email to [email protected].
Contact us